---
---
Send Your
Letters To Santa!

Santa Wants To Hear From You
Click Here to send your letter and if you
have been good this year Santa will send
you a letter back!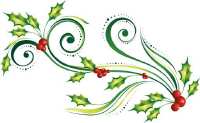 Santa Tracker!
Starting at Noon on Christmas Eve you will
be able to track Santa as he makes his way around the world delivering presents.
Make sure to Check Back Here every hour
to see his progress!